With digital checklists and reminders, Matilda creates security and traceability throughout the entire food service chain.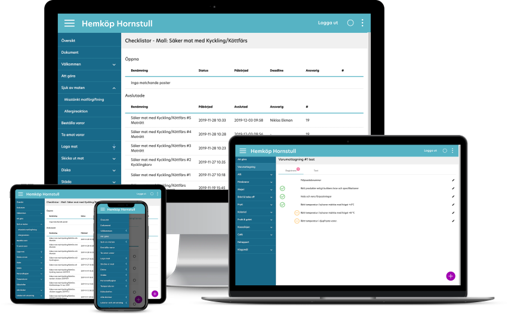 Quality
Digital checklists make it easy to comply with requirements and regulations, such as HACCP

Safety
Complete traceability and documentation create peace of mind for staff.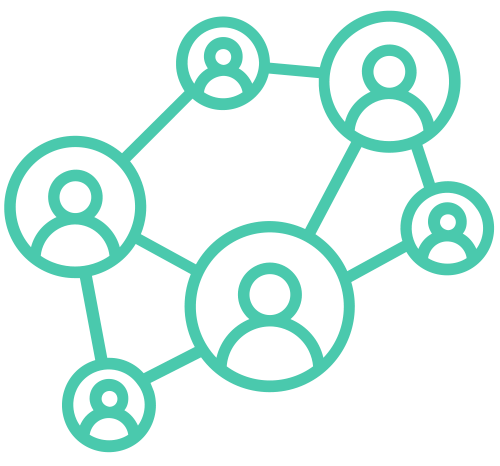 Control
Full overview of completed steps and automatic reminders so that nothing gets missed

Efficiency
Replace binders and pieces of paper with tablets and mobile phones for faster checks in the kitchen
How Matilda Food Safety works – step by step
Matilda helps you to remember all control points and easily record temperatures or mark a task as completed on a tablet or mobile phone. All steps are documented and saved digitally in one and the same secure solution so that you can feel confident that legal requirements and regulations are being followed.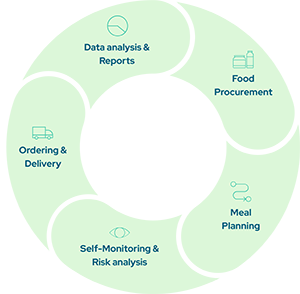 Daily checks – from binder to screen
Daily self-monitoring is a natural and important part of the work of the kitchen. Instead of following a checklist in a binder and writing up temperatures on paper, you can use Matilda Food Safety via a computer, tablet or mobile phone. The to-do list directly shows the steps that are going to be implemented according to the business's self-monitoring programme. Tasks are marked as completed with a simple click and when the list is empty, you can be confident that the check has been completed according to applicable routines and legal requirements.
Ready-made checklists for all steps in the kitchen
Matilda Food Safety contains ready-made checklists for checking the most common steps in the kitchen. Everything from cooking and control of the temperature of the refrigerator to goods reception and outward delivery of food. The checklists can of course be adapted to your routines and needs.
Faster improvements with easy error reporting
If you discover shortcomings in the food management, you can use Matilda Food Safety to directly report the error to the right person in the organisation for feedback and remedial measures. Create a case in the system and take a photo with a tablet or mobile phone. In this way, you can immediately address the problem and introduce improvements.
Central overview provides peace of mind
Since all control points are registered and documented in Matilda, as operations manager you can log in at any time to obtain a status report. You can feel confident that the units you are responsible for have completed self-monitoring according to your routines and applicable laws. Of course, you can also check individual activities so that you don't need to lie awake wondering whether you have forgotten to start the oven in the preschool or if the fish soup for lunch was heated up enough when served.
Flexible supervision and undramatic audits
An unannounced inspection or annual audit no longer needs to create worry and stress in the organisation. With Matilda Food Safety, you can take the audit in your stride. You no longer need to hunt for binders and paper records as Matilda guarantees full traceability throughout the entire production chain. All data and documentation are gathered in one secure, digital solution.
Why should you choose Matilda Food Safety?
Easy to do the right thing
You have access to a packaged self-monitoring program that complies with applicable industry guidelines, laws and regulations.
Easy to use
Matilda is a user-friendly tool regardless of previous computer experience and functions well on a tablet or mobile phone
Saves time
Matilda removes a lot of manual steps in self-monitoring so that everyone involved can save time in the daily work
Access to expertise
Matilda's experts in food safety are on hand to help you get started, improve and develop your self-monitoring programme
Flexibility
Matilda's ready-made control programme and checklists can be easily adapted to your businesses' routines and needs
Quick to get started
Matilda is a complete web-based solution which is designed with the user in mind - quick to implement, easy to learn
This solution is currently only available in Sweden & Norway. Please contact our sales team for more information.