With Matilda in the kitchen, you gain control of the whole meal process, from purchasing and recipes to serving and waste.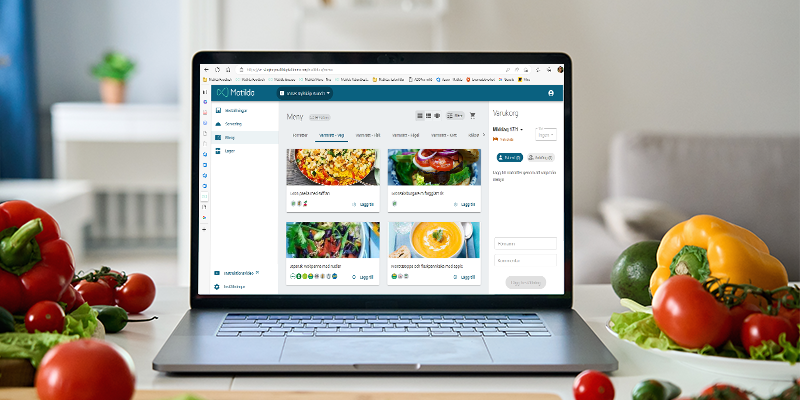 Efficiency
Save time in the daily work with all information in one and the same system

Cost savings
Order, prepare and serve the right amount of food based on digital orders and forecasts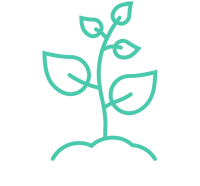 Sustainability
Communicate and follow up your sustainability goals, measure food waste and prioritise climate-smart food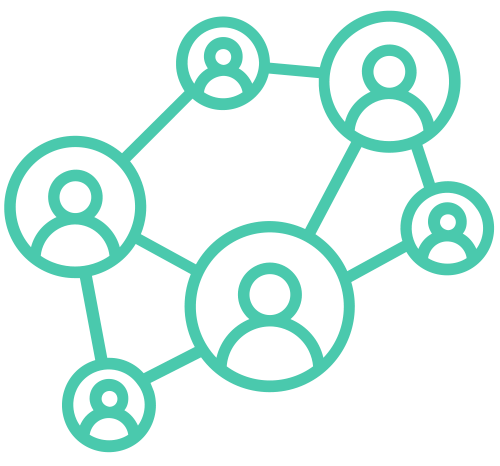 Control
All menus, recipes, orders and prices are gathered in one secure, accessible system. No more post-it notes!
How Matilda meal planning works – step by step
Matilda digitalises your meal process all the way from planning and purchasing to serving and evaluation. All information about your meals, guests and results are available gathered in a secure, user-friendly and accessible solution.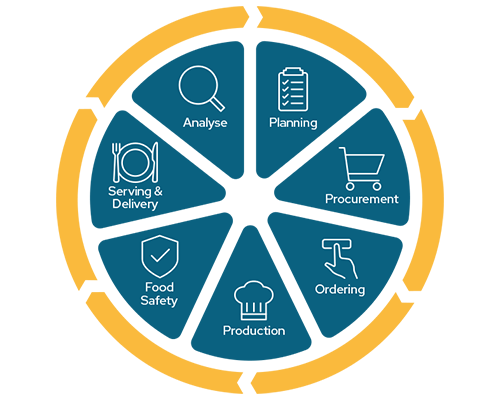 Planning: digital menus and recipes
Matilda includes a large recipe bank where you can find recipes to easily put together a menu. Thanks to a solid food service register, all information about nutritional content, allergens and CO2 equivalents is automatically added to the menu. Replace a recipe or a raw material and Matilda directly shows how it affects the cost of the whole menu or climate impact. 
Purchasing; right raw materials in the right quantity
As all information about meals and menus is available in Matilda, you can calculate the need for raw materials and automatically generate documentation for purchasing. By uploading your wholesalers' price lists, you immediately gain full control of costs per meal. You can also integrate Matilda with your purchasing system or the supplier's e-commerce to send orders directly.
Ordering; easier for guest, more secure for you
Thanks to Matilda, you can offer your internal and external customers a simple and easy way to see your range and order their meals directly via a mobile phone or tablet. All meals can be presented with an image, nutritional content, allergens and options for special diets. Why not add a climate-smart choice symbol to get help on the way to your sustainability goals?
Production: order for more enjoyable cooking
With Matilda in the kitchen, you gain full control of what is going to be prepared, which ingredients are needed and when the meals are to be delivered. Based on the menu that you have created in the system, you automatically receive documents that help you to ensure the quality of work in the kitchen, for example cooking lists, delivery notes and labels for canteens, lunch boxes and trays. When it is easy to do the right thing, work in the kitchen becomes so much more enjoyable!
Serving and delivery: right meal on the right plate, every time
Whether you are serving meals in a restaurant, delivering to a receiving kitchen or sending prepared lunch boxes, Matilda helps you to ensure that the right meal is served to the right guest. You can gather all information about your customers, orders and meals in one place so that nothing is missed. This not only provides a calmer working day for you, but also increased delivery quality and above all - happier customers.
Evaluation: all data served in one appetising package
How high are the costs we have and how have they changed over time? How do costs differ between different parts of the business? How great is food waste in total and for a particular unit? You can get answers to this and much more with the help of Matilda's reporting functions. All the data you need to continue to develop the business is available. And Matilda helps you quickly and easily get it served in a way that helps you make the right decision. 
Why should you choose Matilda?
Easy to use
Matilda is a user-friendly tool whether you work in the kitchen, in a care setting or in an administrative role; via mobile phone, tablet or computer
Saves time
Matilda removes a lot of manual steps in the meal process so that everyone involved can save time in the daily work
Improves cooperation
When everyone works in the same system, the allocation of responsibilities becomes clear and no tasks or orders are missed
Easy to do the right thing
Matilda ensures that you comply with applicable laws and regulations, the solution is updated when requirements or guidelines change.  
Accelerates the sustainability work
Matilda provides you with the tool and information to drive the entire business towards your sustainability goals
Reduces costs
With all information in one place, you can easily see where costs are arising, make better forecasts and prevent waste
This solution is currently only available in Sweden, Norway & Finland. Please contact our sales team for more information.