cloudMenu is the recipe for comfortable, transparent and sustainable economising in commercial kitchens. More time for the important things, like your guests.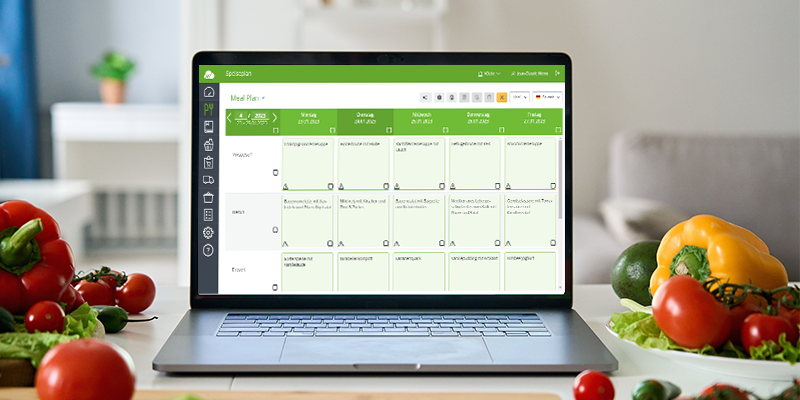 As easy as using an app
cloudMenu is as intuitive as using your smartphone. Inventory control is finally modern, easy and efficient. Mobile/Anywhere and at your PC.

As quick as the click on a mouse
cloudMenu is set up in no time and can be accessed on the web browser - no need to install anything! There is a quick introduction video and then you're ready to start.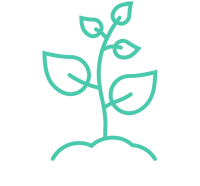 As intelligent and sustainable as possible
cloudMenu supports your meal planning by only suggesting dishes that match your criteria (for example organic produce, regional produce or generated carbon footprint).
This is how Matilda cloudMenu works - step by step
cloudMenu ist das lieferantenunabhängige Rezept für bequemes, transparentes und nachhaltiges Wirtschaften in Großküchen. Mehr Zeit fürs Wesentliche, zum Beispiel deine Gäste.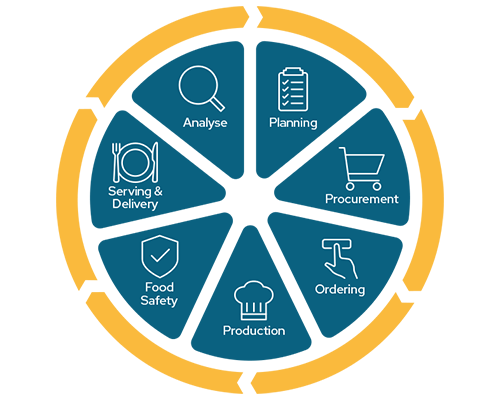 Recipe generation
Keep an overview of the calculations and FIC regulations while generating recipes.
Purchase management
Order with a mouse click from the cheapest supplier, based on templates and pricing best price indicator.
Menu planning
Generate multilingual menu plans with precalculations in an individual layout.
Article management
Inform yourself about your suppliers products including current prices and packaging sizes.
Inventory
Quick and easy counting of your stock to receive evaluations and suggestions.