Digitalise the meal process quickly and easily with a solution designed for users regardless of previous computer experience. Discover Mashie.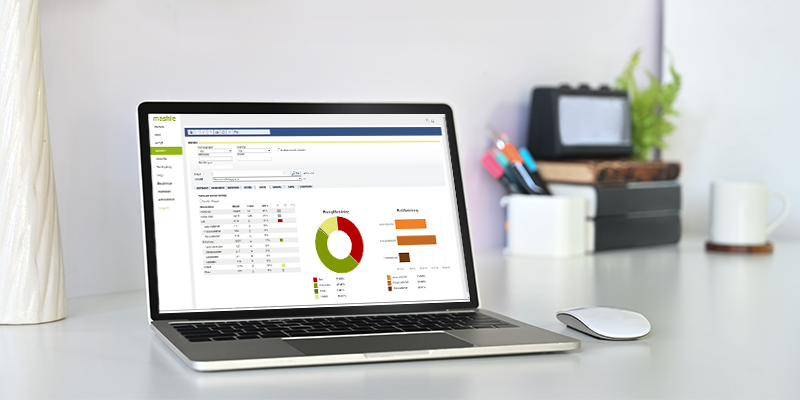 Efficiency
Save time in the daily work when all information about your meals is available in one digital system

Cost savings
Adjust purchases and prepare the right amount of food based on orders and accurate forecasts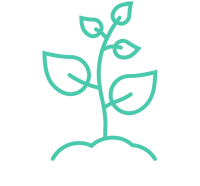 Reduced climate impact
Measure food waste and follow up sustainability goals to identify improvements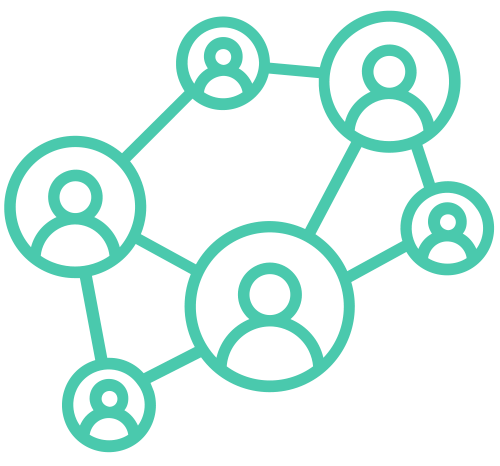 Increased quality
Serve the right nutritional content according to applicable regulations and the right special diet to the right guest 
How Mashie meal planning works – step by step
Regardless of whether you currently work on a completely paper-based basis or have some digital aids in place, Mashie makes a big difference, both in the kitchen and in the administration. Mashie is a user-friendly solution that digitalises the entire meal process, from planning menus and purchases to delivering food boxes and tracking food waste in the business.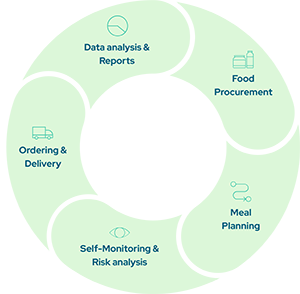 Planning: simple nutrition calculations with digital menus
Plan your weekly menu directly in the system with the aid of Mashie¨s large recipe bank. Thanks to connections to the Swedish Food Agency and Dabas food register, all information about nutritional content and allergens is automatically added to the menu. You can obtain direct nutrition and climate calculations to ensure that your menu meets the relevant requirements and your sustainability goals.  
Purchase: go directly from menu to action
Since all information about meals, menus and orders is available in Mashie, you can easily create purchase documents. By uploading your wholesalers' price lists, you immediately gain full control of costs per meal. If Mashie is integrated with your purchasing system or the supplier's e-commerce, order can be sent directly. Quick and easy.
Ordering: your meals are just a click away
Thanks to Mashie, you can offer your internal and external customers a simple and easy way to see your range and order their meals directly via mobile or tablet. All meals can be presented with among other things an image, nutritional content, allergens and options for special diets.
Production: a kitchen assistant with full control
With Mashie in the kitchen, you gain full control of what is going to be prepared, which ingredients are needed and when the meals are to be delivered. Based on the menu that you have created in the system, you obtain documents that help you to streamline the work in the kitchen, for example cooking lists, delivery notes and labels for lunch boxes. 
Serving and delivery: security for you, quality for customers
Canteens for the reception kitchen, plate serving in the restaurant and lunch boxes for home care. Regardless of how the meals are to be delivered, Mashie helps you serve the right food to the right guest. Gather all information about your customers, orders and meals in one place so that nothing is missed. This not only provides a calmer working day for you, but above all - happier customers.
Evaluation: find the answers in one and the same place
Now you can stop looking for figures in different systems, paper invoices and binders. Mashie's reports help you compare costs over time and between different kitchens, understand the amount of food waste in total and for a paricular unit and much, much more. All the data you need to continue to develop the business is available. And Mashie helps you to quickly and easily have it served in a way that makes it easy to make the right decision. 
Why should you choose Mashie?
Quick to get started
Mashie is a cloud service that is easy to use via computer, mobile phone or tablet
Reduces costs
Mashie helps you make better forecasts, take control of purchases and reduce food waste
Saves time
Mashie removes a lot of manual steps in the daily work of the meal process
Increases control
Mashie clarifies the allocation of responsibilities so that no tasks or orders end up being missed
Follows legal requirements
Mashie ensures that the business complies with applicable laws and guidelines regarding, for example, nutritional content
Helps new employees
Mashie is an important support for new employees and temporary workers with all information about meals and procedures