Control over the entire meal process
Serving good food to many people is important, but certainly not easy. The meal process is complex; every change affects all stages. Only a comprehensive solution makes it possible to see how each change affects the whole.
Matilda FSRM (Food Service Resource Management) is the platform that connects all functions in the meal process, from procurement, planning, production, serving and follow-up.
We believe that control throughout the entire meal process, down to the level of detail, is a prerequisite for being able to make decisions that have a positive impact on sustainability, health and finances.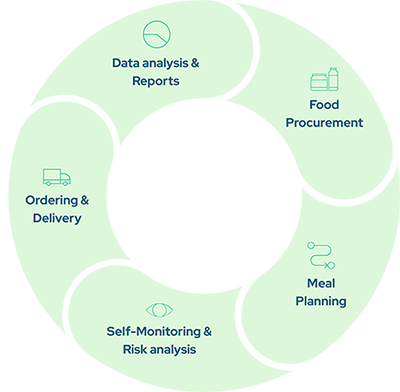 Deep dive into the different stages of the meal process