Digitalised food procurement
Quality assure and streamline your food procurements with Hantera. Create procurement documents, compare tenders and follow up purchases against agreements or goals. The whole process is managed in a secure digital solution with the guidance of our team who have unbeatable experience in public sector food procurements.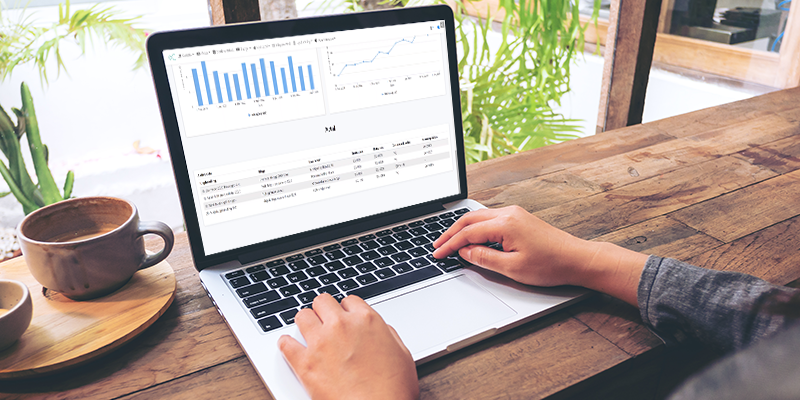 Efficiency
Everyone involved in procurement and follow-up works in a flexible web-based solution

Quality
Well-based procurements ensure that all foodstuffs meet your requirements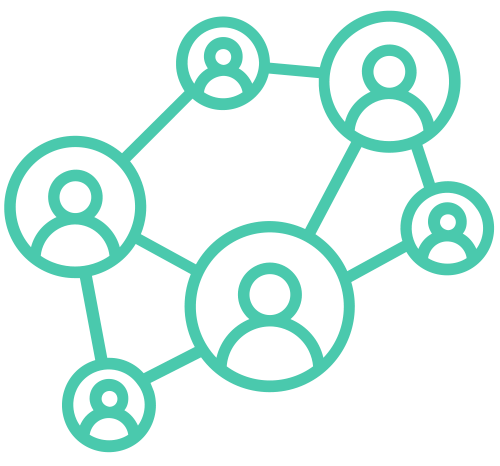 Control
Manage purchases against agreements and obtain automatic reports on costs, climate data and quality goals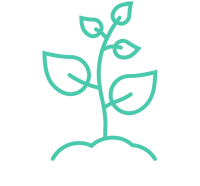 Sustainability
Communicate and follow up your goals for food waste, environmental impact and proportion of organic food
How Hantera works – step by step
Hantera helps you to streamline all activities related to food procurement. From understanding which foods, volumes and requirements should be included in a procurement to evaluating tender responses and following up purchases. Always with our experienced procurement consultants close at hand to guide you through the process.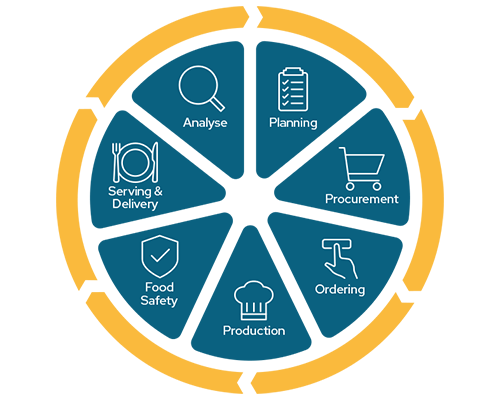 Clear documentation leads to well-based procurements
Preparation is the key to a successful food procurement. We help you to load purchasing statistics so that you can create the procurement documents based on your historical data. In Hantera, you then go through each position to verify volumes and characteristics based on your future needs and goals regarding, for example, the proportion of organic foods. Forget Excel sheets and all those documents that circulate around the organisation! All information is collected and saved digitally in Hantera. 
Test run your procurement against Hantera's unique database
Once you have created your procurement documents, you can test run your questions and requirements against Hantera's unique database that contains more than 140,000 foodstuffs. The search results list will show you if there are items with the characteristics you entered, if the procurement is open to multiple suppliers, and if it gives you enough answers to make an informed decision. Everything to ensure that the business obtains the most value possible from the procurement.
Who won? More confident decisions with Hantera
Reviewing and evaluating tender responses manually is an extremely time-consuming, and almost impossible, task. With Hantera, you obtain a digital compilation of all tenders with clear reports that show differences between the offering of various suppliers. Hantera automatically matches the characteristics you set as requirements with the products in the tenders for a systematic and fair assessment. You can always check specific positions so that you can feel confident that you are making the right decision.
Ongoing follow-up helps everyone act correctly
The procurement is only the starting point. After that, it is important to inform the business so that you get the most value possible from the new agreements. In Hantera you can find all the data to, for example, reconcile purchases in agreements, the proportion of organic and local foods compared to the goals or cost trends for a certain product group. You can easily share the reports via automatic e-mails to spread the information in the organisation and create greater awareness and commitment to your goals. 
Fast, simple and accurate milk subsidy applications
Since the purchase statistics are loaded into Hantera, all the information required for the annual milk subsidy application is available in the system. The distribution of the milk between different kitchens can also be recorded in the system. With a simple click, you obtain a compilation of all the details, ready to submit together with the application to the Swedish Board of Agriculture - so you never have to miss an opportunity for milk subsidy. 
Tips from the coach: our experts guide you throughout the whole process
Since Hantera was developed in close cooperation with authorities and industry players, you can feel confident that your procurements comply with applicable laws and regulations. Our experienced procurement consultants are happy to act as a sounding board and share the latest trends in public sector food procurement. With experience from working with more than 240 meal organisations in Sweden's municipalities and regions, we have solid knowledge to support you in procurement work.
Why should you choose Hantera?
Saves time


Businesses that use Hantera save large amounts of time by avoiding manual work

Jump-starts your procurement


Documents are easily created using your historical purchase data and Hantera's unique food database

Access to expert knowledge


Hantera's food procurement experts give you advice, act as a sounding board and keep track of the latest trends

Creates confidence


Digital tender responses and automatic matching of properties lead to well-based decisions

Quick to get started


It is easy to get started with Hantera's web-based solution, without installation or lengthy training

Simple milk subsidy applications


Hantera compiles all the information you need for the milk subsidy application to the Swedish Board of Agriculture