The public sector meal stands out in times of crisis
Right now, Sweden and the rest of the world are in the middle of dealing with Covid-19. In times like these, it is even more important that socially critical functions work properly, despite the fact that they are under greater pressure from the public, while at the same time suffering from absence due to illness and shortages of materials. In Stockholm, the exhibition centre, Stockholmsmässan, has become an extra deployed field hospital to accommodate more patients. When the occupancy of hospitals increases, not only are more staff and medical supplies required, but everyone also has to have food.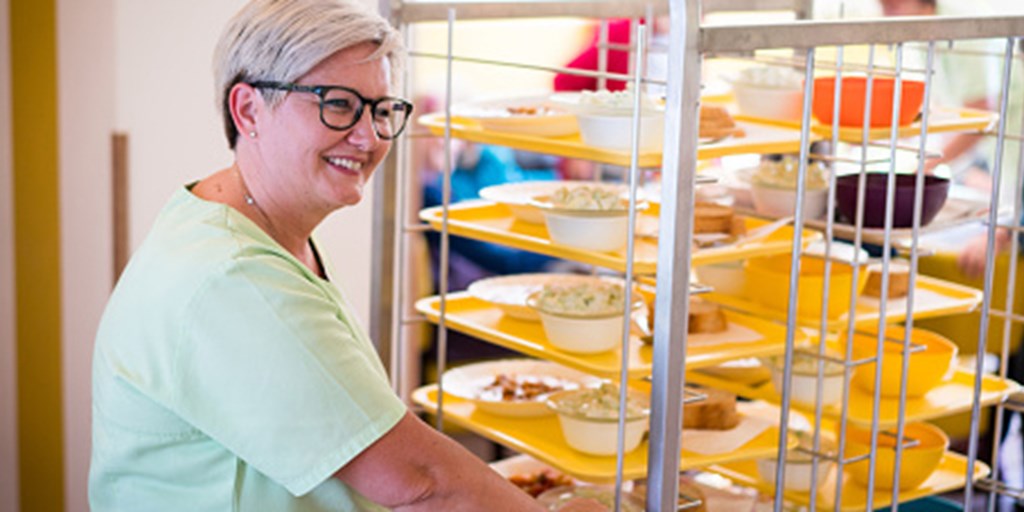 As the pressure on care increases, so does the pressure on the kitchens, which have to get more portions of food out to patients and staff in a short period of time. In times of crisis, the kitchens themselves are short of staff due to illness. In several kitchens, we see extra staff who do not usually work in the kitchens. All this so that the kitchens can continue to deliver food to everyone who needs it.
The public sector meal plays a socially critical role in crisis management and is praised for its fantastic performance. This is clear in this Corona crisis. Many municipalities also ensure that all school children who study remotely can pick up lunch boxes in the school kitchen so that no-one goes without food.  
We are extremely proud of our fantastic customers who make this happen. We hope that our systems also help a little along the way by supporting and facilitating the meal process when the pressure is great and staff turnover is high.
The real heroes are those who step up a gear when needed and who do everything to make things easier in a difficult situation. There are many heroes in these times and the public meal organisations are a few of them. The right food for everyone, even in crisis situations.