Get children to eat more fruit and vegetables at school - best tips with Annika Unt
A survey by the Swedish Food Agency (the Riksmaten ungdom – Riksmaten adolescents - food habits survey) shows that barely one in ten children eats enough fruit and vegetables. Annika Unt has long worked on getting more children to eat more vegetables in school and preschool, get her best tips.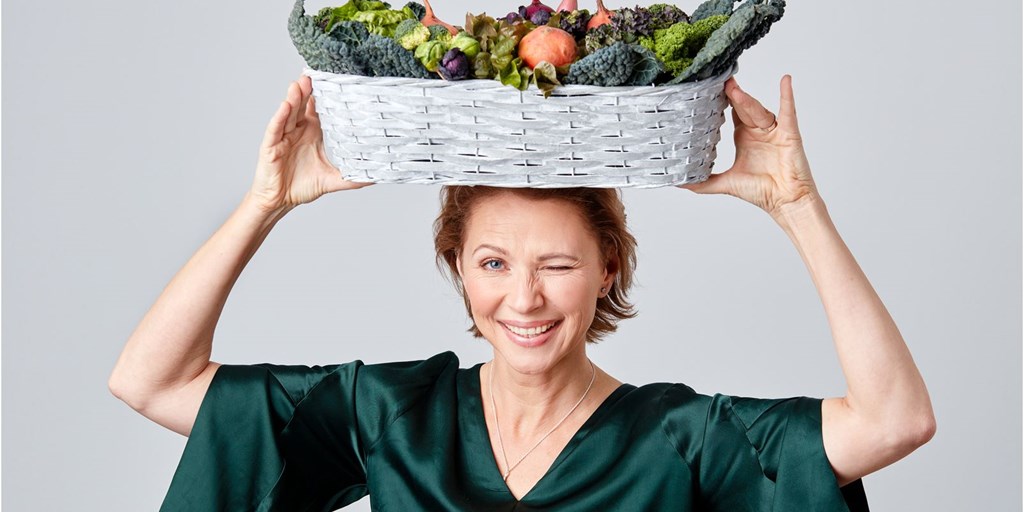 Annika Unt is basically a dietitian who has worked with the school meal for over 15 years with a focus on raising its status, working for nutritious school lunches and getting children to eat more fruit and vegetables. She also works outside Sweden's borders and draws inspiration from all corners of the world. Her dream is a national platform where all the countries of the world can share knowledge and inspiration about the school meal.
Right now, Annika's biggest focus is to get all children and young people to eat more fruit and vegetables, but above all, children who are not naturally curious about food and who find it difficult to keep up with the rapidly changing food trends. For these children, news and changes are a difficult process that easily causes them to skip the salad table instead when the challenge becomes too difficult.
Annika has also produced educational material for the Kostministeriet, which, among other things, works to inform and inspire school and preschool staff to get more children and young people to eat more vegetables.
Together with school children and experts in the field, they have developed smart tips for a higher consumption of fruit and vegetables in children and young people.
The Swedish Food Agency recommends 500 grammes of fruit and vegetables every day for adults and children over 10 years of age and 400 grammes for smaller children, but why is it so important?
Eating more fruit and vegetables is sustainable for both our planet and our bodies. Fruit and vegetables contribute to a healthy weight and meal composition. Learning to eat fruit and vegetables with every meal early means that the habit follows even as an adult and significantly reduces the risk of heart and vascular diseases as well as several different types of cancer.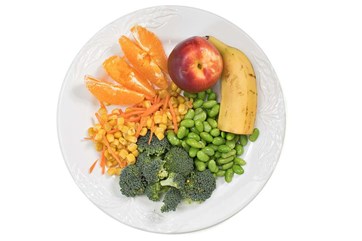 Annika shares her best and easiest tips for preschool and school staff to increase children's daily intake of fruit and vegetables.
Have more fruit on the salad table - Fruit is a perfect addition to the salad table and if it is in front of them, there is a greater chance that the children will eat it. Many people do not eat fruit at home, therefore school and preschool are an important forum for introducing both fruit and vegetables as a natural part of the meal.

Let the children mix the salad themselves - After many conversations with children of different ages, they agree, let us choose which vegetables we want to eat! Sensitive children are easily put off if there is something in the salad they do not know and therefore avoid eating the vegetables altogether. Serve each fruit and vegetable in individual bowls and let the children make their own mix.

Clean vegetables in exciting shapes - Don't put spices and dressings on the vegetables, it can scare many children. Remember to always serve fresh fruit and vegetables so they don't have time to dry out. Children also appreciate being able to hold their own vegetables and pieces of fruit. Carrot sticks, apple boats and orange wedges are good examples of finger-friendly foods.

Involve the children in the meal - As meal staff or an educator, it can be good to stand for a while at the salad table and inform more about the vegetables and encourage them to dare to taste. It is extremely important to listen to what the children themselves say, take part in food advice and get tips from the experts themselves. Involving the children in the meal is by far the most effective way to get them to dare to taste new things. Involve the children in the kitchen early, start growing together in class, a small plant in the window is enough to start with, study visit to a farmer, yes, the possibilities are endless.

Reduce stress in the dining hall - Many school cafeterias are a stressful place for students with a fast pace and lots of noise. Stress and food are a bad combination. Therefore, Annika believes in scheduled lunches in order to have a quiet moment together with an educator to be able to eat in peace and dare to try new flavours.

Only the food that ends up in the stomach produces results - nowadays a lot of waste measurements are done around the schools but no measurements of what actually ends up in the stomach. Because it's only what's eaten that really makes a difference. So, invest more in the fruits and vegetables that the children actually eat and take away what is left over and thrown away.
The best tip for schools and preschools that want to get children to eat more fruit and vegetables is to dare to try! Bring up the topic at your workplace meetings but think about moving on and not getting stuck in only discussions, it's a question that never ends. The collaboration between kitchen staff and educators is also extremely important and something that many schools forget. There are many ways to create curiosity about food during class. Start working with the vegetable of the month and let the children feel and squeeze it, learn how it grows, what it tastes like, where it comes from, etc. Dare to play with the food to create curiosity!
Are fruits and vegetables sustainable for our planet?
Absolutely! We need to change our diet more towards the plant-based direction for the sake of the planet, therefore it is perfect to learn early to appreciate its taste. In schools and preschools, exotic fruits or vegetables that have been transported far due to the cost and climate impact are almost never present. Invest in greens in season and choose Swedish-grown or locally produced as far as possible. There is also great development among food producers for more climate-friendly production, transport and storage methods, new thinking that contributes to a better planet.